Look and Feel your Best with our team
Luxury Bridal Beauty Services

Our makeup team is experienced, organized and skilled in creating the look you dreamed of, for your wedding day.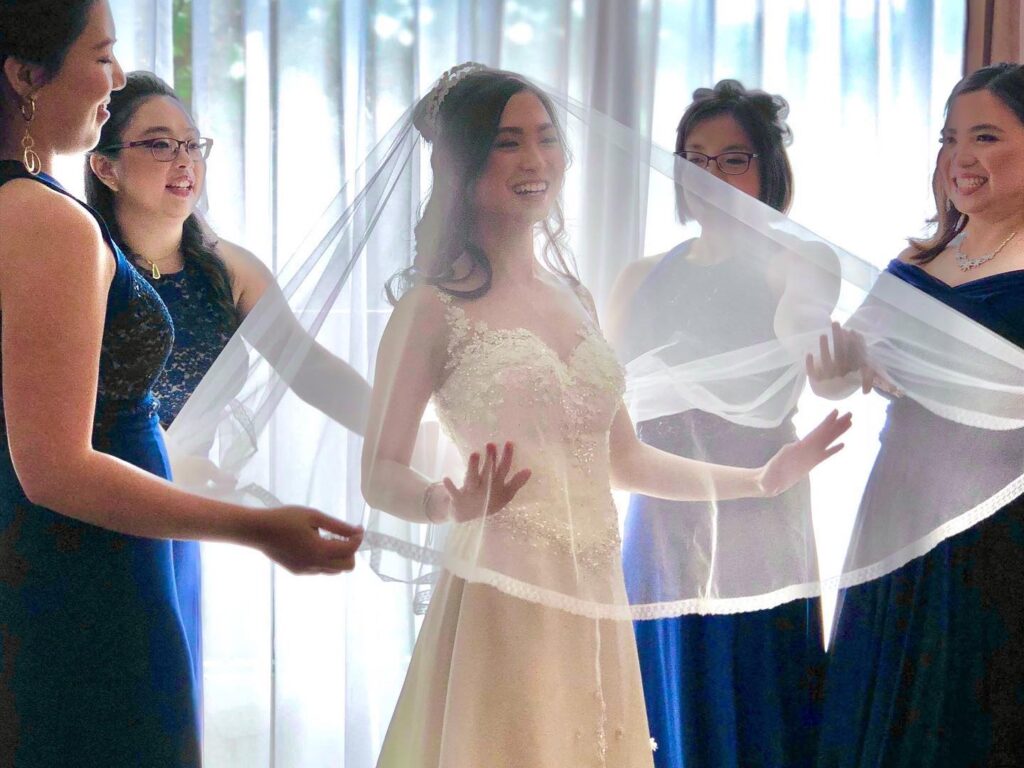 Full (Makeup + Hair)

Bride - $595

Attendees - $300

Mother - $250

Full services available to bridal parties up to 6.


Please note that opting not to book the Bride along with the Attendees and Mother's services will incur additional fees.
HAIR

Hair-only services not available separately.

Hair accessories and extensions are

not
included. Same rates applicable to short hair.
Bridal Trial

A deposit is required in order to book your trial. A trial session takes around 1.5 to 3 hours. Bride can choose up to 2 makeup looks and 1 hair look.

Additional hairstyle is $150.
Touch-ups

Full-Day (8 hours) - $1000
Artist will travel with the bride and her paid bridal party for a maximum of 8 hours. Price includes hair and makeup touch-ups and one complimentary bridal makeup and hair change.
Half-Day (4 hours) - $500

Artist will travel with the bride and her paid bridal party for a maximum of 4 hours. Price includes hair and makeup touch-ups.
Return Trip

Additional Bridal Look - $450 + Travel + $100 per additional hour

Return trip includes makeup and hair change.

We'll help you feel like the best version of yourself for your big day.
$1.25/km from 185 Bonis Ave
$30 flat rate for downtown Toronto.

The client is responsible for all lodging, parking, and traveling fees that each artist incurs. Locations more than 1 hour away need to have accommodations provided if start time is earlier than 8AM.

Additional Fees & Minimums
May - September Minimum Booking: $700
October - April
Minimum Booking
: $600

Early Start Time Fee per Artist - 8am or earlier $50
Early Start Time Fee - 6am or earlier $50

Booking excludes the bridal trial and is applicable to wedding day services only.
In order to secure your wedding date appointment we require a non-refundable retainer deposit of $200. The complete balance for your bridal party will be due on or before the wedding date (cash or e-transfer). Tax is included in the pricing.
Please note the prices reflected on our website are updated to the best of our ability, but may be subjected to change without notice. For latest prices, please email us for a quote.
Your satisfaction with our makeup and hair services is our priority.
If for whatever reason during your bridal trial session you are unhappy with the outcome, please email us immediately so we can address any concerns you have before your wedding day.